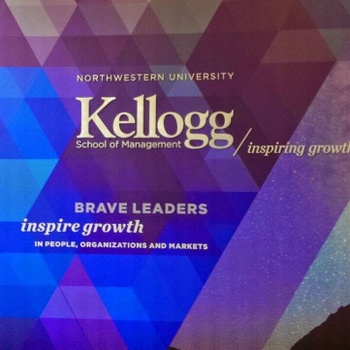 Preeti's Story:

I met Ritwik in the first couple months of business school. Some of our first interactions involved me: nervously trying out for a dance team with him, failing to recognize him when he came back from break with a beard, overwhelming him with how much I prepare for job interviews, and singing loudly to Bollywood songs in a shared uber (Ritwik in tune, me very much not). It didn't take very long before we were friends.

About a year passed and we learned about each other's lives and dreams and figured out that we had much more in common than we first thought. As our friendship grew, we spent more and more time together alone. Before I knew it, I had developed a little crush. ;)

Over the next couple of months, pretty much everyone in my life knew... except Ritwik. And true to form, I waited until the last possible moment to tell him how I felt. And then hopped on a plane to Paris. :)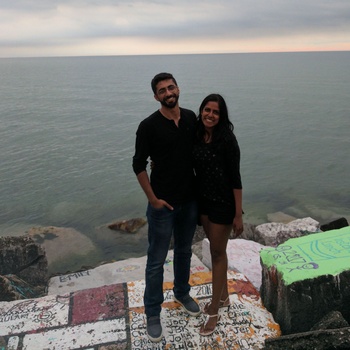 Ritwik's Story

Preeti dropped a bomb and then l had 4 months of thinking of the what ifs (thanks, Preeti)! To be fair, I was already interested in her before this, but didn't think anything would happen.

For the next 4 months, while she travelled Europe, all I could do was twiddle my thumbs and pray that she didn't fall for some dashing European aristocrat (the thumb twiddling worked!). Once she got back, I put my foolproof plan to woo her into action. It basically involved finding reasons to stay in her line of vision and hope my boyish charms would magically work.

But what really worked was sitting next to her during our evening Public Economics classes (Prof. Besanko fixes seats in the first class ;) ). I turned up the boyish charm by impressing her with the sheer breadth of my nerdiness and I convinced her that we definitely needed to discuss the impact of tax policies after class. After I exhausted my tax policy knowledge, I awkwardly asked her out, at the very start of our next class. (I didn't really have a contingency plan if she said no - do I stick around for the 1.5 hours to discuss public education? Do I pull the fire alarm and run for the hills?)

Of course, after she said yes, I was totally back to my suave self. Promise!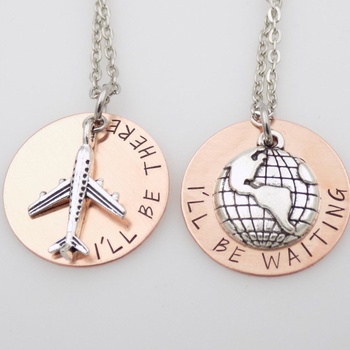 Our Story:

After we graduated, we both headed to our new homes- Ritwik in Seattle and Preeti in San Francisco. Thus began the next phase of our relationship- figuring out how to make long distance work.

Over the last two years, we've taken dozens of flights to see each other (thank goodness for Skiplagged and last-minute flights). And sometimes, we've used the distance as a convenient excuse to travel and explore around the world! It's been a fun and difficult experience, pushing us to learn to communicate and be patient with other's styles. (How is Preeti always running late for flights?! And how is Ritwik Still packing for the possible zombie apocalypse?). 

And we can't wait to start our next adventure!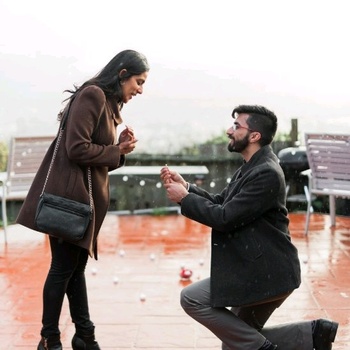 The Proposal:

After 1 year, 8 months and 16 days, Ritwik finally popped the question on a rainy day in San Francisco.


Determined to do a better job than when he first asked Preeti out, Ritwik set up a surprise that even included a fake proposal day to throw Preeti off the scent. The surprise day itself was spent visiting open houses (their weekend pastime). The last open house turned out to be a staged Airbnb where he got down on one knee and asked her to marry him.


Our Thanks

The proposal was lovely, but the day was truly meaningful because of the family and friends that came together to celebrate the new phase in our journey. And the day was truly impressive because of some amazing friends who helped to set things up without spilling the beans! We're so grateful to our families and friends who have supported us all through our relationship, and we're so excited to celebrate the joining of our families with all of you.


Find us at the wedding for more details :)